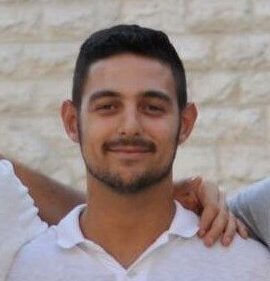 In May, 2014 I was a participant on Taglit-Birthright Israel. Then in the summer of 2016, I was one of four Canadian interns that took part in the incredible Birthright Israel Excel fellowship.
There are so may highlights from both of these experiences. As a trip participant, the top moments for me were: seeing the Western Wall for the first time; sleeping overnight in a Bedouin tent in the middle of the desert; and hiking up Masada and learning about its history.
During the Birthright Israel Excel internship, I had the chance to live with an incredible and inspiring group of individuals from all over North America that were passionate about Israeli business, technology, and the start-up ecosystem, all the while situated in Israel. Being immersed in this culture over an entire summer while working, meeting key leaders in the industry, and going through educational programming, made the experience unforgettable and life-altering.
These two key experiences lead me to becoming a board member of the Birthright Israel Foundation of Canada, and to chair its Young Leadership Council.
The future of Taglit-Birthright Israel starts with young leaders across Canada, today. There is an incredible opportunity to build a strong and vibrant Jewish community that is founded upon a common experience with the mission of paying the gift of Taglit-Birthright Israel forward. We've put together the Young Leadership Council to ensure the continuity and longevity of the program for future generations, starting with alumni engagement and philanthropic giving.